We Protect the IoT.
Seamlessly.
Seamless Protection of IoT Devices
Connected devices are everywhere. Karamba's software products protect connected devices throughout their lifecycles, from development to production, without requiring any hardware changes or R&D changes.
Karamba's experts in risk analysis and penetration testing can review your products and can guide you in complying with industry standards in an efficient manner.
Seamless to
R&D
All of Karamba's products do not require any R&D changes.
Seamless to
Legacy Modules
By analyzing product binaries and not source code, Karamba's products automatically protect the IoT product's software, including legacy modules, which are part of the final image.
Seamless to
Hardware Architecture
XGuard supports 7 CPU architectures and 13 operating systems. The embedded agent's negligible performance impact enables it to protect existing hardware architecture, without requiring any changes to the device hardware architecture.
Karamba's Secured Development training program provided a strong cybersecurity foundation for Aptiv's engineering community worldwide. It provided technical best practices, threat and risk modeling, all within the current automotive regulatory framework of WP.29 and the ISO/SAE 21434 standard. Great work!
Kristie Pfosi, Director Cybersecurity, Aptiv
SolarEdge selected Karamba Security's XGuard solution due to its strong security measures, which are achieved with seamless integration to support fast time to market. We are excited to team up with this high-growth company.
Meir Adest, SolarEdge Chief Information Officer and Founder
We are glad to work with Karamba Security as one of the industry's leaders in embedded security on our end-to-end security solutions.
Franz Walkembach, SYSGO's VP of Marketing and Alliances
As a manufacturer, we were impressed with Karamba's prevention solution, negligible overheads and seamless integration required. Karamba's Embedded Runtime Integrity technology is the best match, in terms of security and performance, to our needs for in-vehicle cybersecurity.
Edouard Rozan, Managing Director at Onboard Ventures (Ficosa International)
Winbond is excited to work with Karamba Security on creating an end-to-end security solution for the OEM and microcontrollers to strengthen supply-chain security.
Wei Chen, Marketing Director at Winbond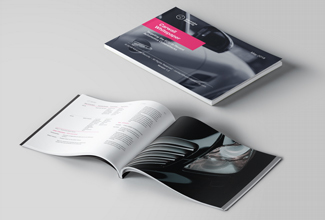 Seamless Security for Connected Devices
What are the building blocks of a solid product security program and how to achieve standards supported full lifecycle protection?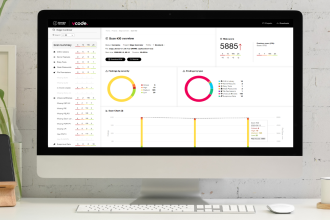 VCode Datasheet
Development Lifecycle is all about vulnerability management in a fast, repeatable and intuitive process. See here the VCode Datasheet on how to add a critical security verification tool to your CI/CD in order to take control over your software supply chain.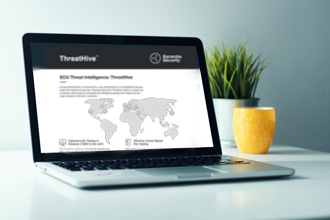 Runtime Integrity at a Glance
XGuard is OS agnostic, and compatible with a wide range of platforms out-of-the-box. The platform includes both an embedded agent and cloud-based monitoring.
Israel
24 HaNagar Street
Hod Hasharon
45277-13
Tel: +972 9 88 66 113
USA
41000 Woodward Ave
Building East, Suite 350
Bloomfield Hills, MI 48304
Tel: +1 248-574-5171
Germany
Wasserburger
Landstr. 264, Munich
81827
Tel: +49 172 3991 036