Protecting the Internet of Things
Automatically applied built-in protection for IoT devices.
What Is The Problem?
Your IoT device is vulnerable. There could be a buffer overflow in the code, or a 3rd-party code that was not developed according to security standards. In any case, malicious actors are leveraging your vulnerabilities in order to find ways to attack.
With the deployment of thousands to millions of connected IoT devices comes great responsibility. IoT devices have tremendous capabilities and access to vast amounts of data. This, coupled with their access to edge devices and cloud services make them an attractive target, and with each passing day, everyday users become more susceptible to attacks.
How It Works
Karamba's embedded security solution automatically seals the IoT device and stops attempts to disrupt the device's planned functionality. Because it is applied automatically, it doesn't require any developer interaction.
Karamba's security solution seals the device according to its factory settings and prevents attempts by hackers to exploit hidden security vulnerabilities. It also eliminates the need for security updates.
Building security into the device is the foundation of Karamba Runtime Integrity technology in the automotive world. Now, addressing the need of IoT with small footprint and limited resources, the XGuard suite provides self-protection against remote code execution and malware deployments.
After detecting and blocking the exploit with Karamba XGuard, a detailed report of the attack attempt is provided to the manufacturer.
Karamba's security solution allows the manufacturer of the system to automatically apply this sealing technology during production with negligible performance impact as we have proven in the resource constrained in-vehicle environment.
Next Level of Defense
IoT devices require secured password management and authentication. Facing this basic security hurdle, attackers instead target the device software integrity directly. During boot loading and in runtime, hackers can disrupt expected behavior in order to hijack devices.
Karamba's self-protection provides the highest level of security, expected by standards like ETSI for IoT devices.
Threats At Scale
IoT devices can be a point of entry for attackers to compromise an entire system- be it a house, a factory or an entire enterprise. Karamba XGuard is automatically applied during the final stage of the software integration process, sealing millions of points of entry, without any need for continuous monitoring, remediation costs, or security updates.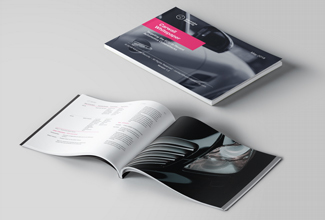 White Paper
What is autonomous security and how does it provide superior runtime integrity protection? In this white paper, we explain how deterministic methods harden the runtime environment to prevent system hacking.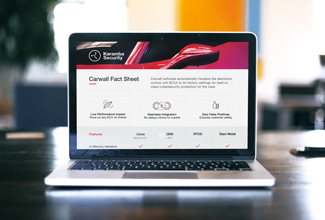 Supported Platforms
Karamba's XGuard features CFI, whitelisting, on-premise or cloud-based management, customizable reporting and forensics. Plus it's easy to deploy, and supports almost any platform, build environment, and architecture.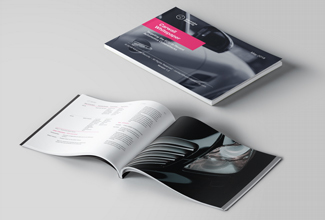 XGuard One Pager
XGuard is OS agnostic, and compatible with a wide range of platforms out-of-the-box. The platform includes both an embedded agent and cloud-based monitoring.
Contact us to discuss IoT Security!
Israel
24 HaNagar Street
Hod Hasharon
45277-13
Tel: +972 9 88 66 113
USA
41000 Woodward Ave
Building East, Suite 350
Bloomfield Hills, MI 48304
Tel: +1 833 4KARAMBA
Germany
Wasserburger
Landstr. 264, Munich
81827
Tel: +49 892 1547 7583