Embedded Security Platform
Deep visibility into the code, the attack, and the vulnerability
Karamba XGuard:
A Foundation
of Embedded Security
With the XGuard platform, runtime applications are capable of protecting themselves against cyberattacks.
Patented, Automatic Policy Generation
Automatically builds a function calling graph of all function calls and returns. Automatically detects all legitimate binaries, including executable files and hardens the system according to the discovered "known goods."
Event Reporting layer
Provides deep forensics of attack attempts, dramatically-shortening root cause analysis time.
Patented Portability Middleware
Minimal effort addition of new OS and chip platforms to the supported environments. XGuard's patented middleware abstracts the integration layer to the chip and OS layers, enabling the security platform to be de-facto CPU and OS agnostic.
Anti-Tampering
Karamba XGuard platform includes built-in checks, which prevent modifications of its binaries or removal of its functions.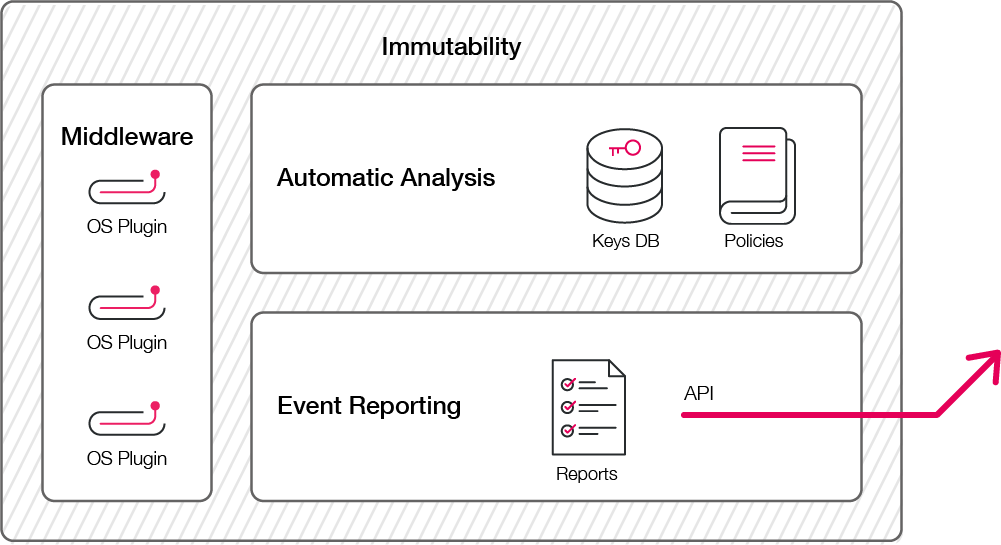 XGuard Secure Visibility Platform Advantages
See Why Our Security Solutions Win Awards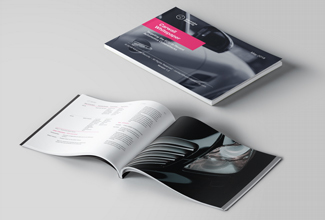 White Paper
What is autonomous security and how does it provide superior runtime integrity protection? In this white paper, we explain how deterministic methods harden the runtime environment to prevent system hacking.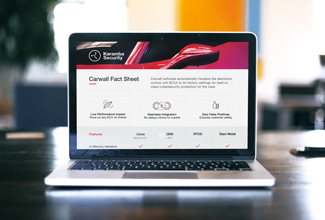 Datasheet
Karamba's platform features CFI, whitelisting, on-premise or cloud-based management, customizable reporting and forensics. Plus it's easy to deploy, and supports almost any platform, build environment, and architecture.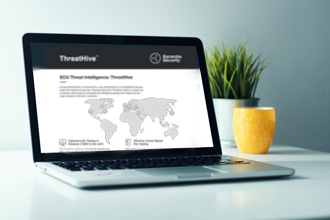 Runtime Integrity at a Glance
How does Karamba prevent hacking attempts? See a diagram of connected systems cybersecurity. Learn how Karamba eliminates the risks of false positives, performance drag, and security gaps.
Israel
24 HaNagar Street
Hod Hasharon
45277-13
Tel: +972 9 88 66 113
USA
41000 Woodward Ave
Building East, Suite 350
Bloomfield Hills, MI 48304
Tel: +1 248-574-5171
Germany
Wasserburger
Landstr. 264, Munich
81827
Tel: +49 172 3991 036