Karamba CEO and Co-Founder Ami Dotan explains the decision to expand into the wider world of connected systems – from Industry 4.0 to consumer IoT, and enterprise edge devices.
In the three years since my colleagues and I founded Karamba Security, we have proven our ability to provide uniquely effective security solutions for the ultimate "smart machine" – connected automobiles.
Thanks to word of mouth, companies from other verticals have approached Karamba Security, inquiring to test, and ultimately purchase, our software to protect their connected systems against mass-scale cyberattacks. These engagements made us realize that our embedded security software enables all types of connected systems to be automatically self-protected against cyberattacks with negligible performance overhead.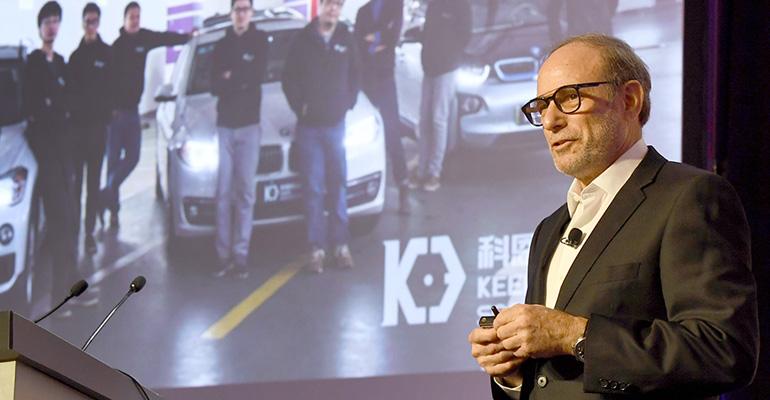 Our experience securing connected cars has paved this path for us. Connected systems and automotive ECUs (Electronic Control Units) are similar; they use similar chipsets and OSs and have the same requirements as any other mission critical system in the automotive, Industry 4.0, and enterprise edge industries.
This by no means indicates that we are leaving behind the world of automotive cybersecurity. On the contrary, Karamba is continuing to grow its engagements. We are currently working with 17 automotive OEM and Tier-1s and have completed 32 projects and counting.
Actually, Karamba's runtime integrity solution is a beacon for the automotive cybersecurity industry, but its potential as a solution for other industries is clear as well.
This decision is also bigger than just Karamba. With each passing day we see reports of sophisticated cyberattacks targeting connected systems as well as increasing numbers of CVEs - Common Vulnerabilities and Exposures. With the expansion of the Internet everywhere in our daily lives, merging the cyber-physical domains, the need for a uniquely effective cybersecurity solution like Karamba's is clearer than ever before.
We are excited to embark on this expansion and have the team, expertise, and experience in place to make it happen.
Why now? With the increasing market-pull to our patented solutions, we realize the potential that they have in industries beyond the automotive world. Our partnership with Wind River – which we are going public with today - is a great opportunity to make this move official - and central - to the future of Karamba.
In a wider sense, Karamba's expansion goes hand-in-hand with our vision of embedded security in a completely connected world. In this emerging reality, protecting smart vehicles, factories, and IoT devices is a great mission – to make our future secure.